Description
NYC Food- Hot Dog, Pizza, Bagel – Mug
If you Love New York you may have a thing for NYC Food that you can eat with your hands. Enjoy the thought as you  sip  coffee, tea, hot chocolate or something stronger from this NYC mug, a salute in hot dogs, pizza, and a bagel. The mug can also add a statement to your home decor. Use it as a pencil holder or planter.
This design is also on a T-shirt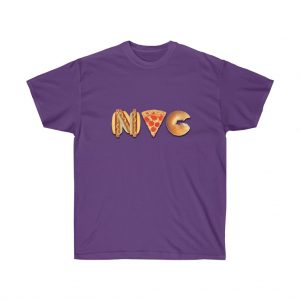 The mug is microwave-safe, and can be washed in dishwasher or easily cleaned with a mild detergent. 
.: White ceramic
.: 15 oz (0.44 l)
.: Rounded corners
.: C-handle